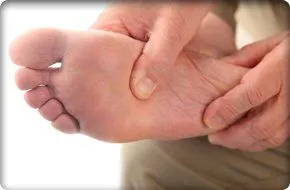 Orthotics for any purpose
If you've never heard of orthotics, you're not alone. Few people have had experience with orthotics as a treatment for medical conditions, making them a fairly uncommon yet practical treatment device.
Essentially, an orthotic is a hard piece of plastic used to align, straighten or a guide a body part, joint, or muscle into a correct posture on non-painful position. Mainly used to keep joint or alignment problems from worsening, chiropractors occasionally turn to orthotics.
Get relief from pain or discomfort that other treatment options cannot remedy. Orthotics may be an alternative for you to try. Make an appointment today!
Orthotics used as treatment
Orthotics can be a useful remedy or part of care for many patients. Common usages of orthotics include:
Controlling, guiding, limiting or immobilizing joints of body segments
Restricting movement in a given direction
Assisting movement
Reducing weight bearing forces
Aiding rehabilitation after the removal of a cast
Reducing pain and aiding mobility
Your chiropractor will discuss your options and decide whether the assistance of orthotics can benefit you.
See the usefulness in orthotics for treating your aches and pains.
630-795-1800