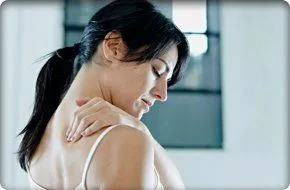 Work towards normalizing your injuries
As a patient, you should be aware that chiropractors and physical therapists provide different services. While physical therapists focus exclusively on physical therapy, chiropractors include rehabilitation in their other repertoire of treatments.
Unlike physical therapists, chiropractors combine the art of adjustment with proven techniques used in the rehab process. From manipulating the body to loosening joints and correcting alignment, you'll see unique results in your rehabilitation process.
Meld traditional physical therapy practices and manual adjustments to create a unique physical therapy procedure that will have you on your feet in no time.
Get the physical therapy services you count on
When your injuries are keeping you from leading a normal life, you deserve fast relief from the pain. The team at McKay Chiropractic understands this and is committed to doing what's right for you. Common services include:
Corrective Exercises
Spinal & Postural Screenings
Physiotherapy
Acupuncture
Massage Therapy
With a natural and holistic approach to treatments and solutions, you can experience a new alternative to traditional therapy that can help you get better and feel better – no matter what.
See what chiropractic physical therapy can do for you and your injuries. Call now!
630-795-1800