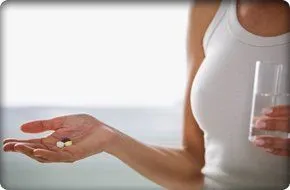 Find the advantages of supplements
Staying healthy, eating right, and exercising are all part of a healthy lifestyle. There are other things outside of your normal routine that you can do to promote general well-being. Taking supplements can be a great way to support and improve your health.
From supplements that can help relax your muscles to those that can relieve joint pain, you can always enhance your natural and holistic approach to treatments.
Whether you want to stop by to look around or take steps to start receiving chiropractic care, you can always see what our selection of vitamins and supplements can do for you. Get started on the path to living a healthier life today!
Get the supplements that are right for you
Supplements come in all different shapes and sizes -- and with different purposes. Whether you have an idea in mind or you want professional advice, you can always trust the team at McKay Chiropractic and Sports Therapy. Our selection includes, among many others:
Kaprex
Collagenics
Protrypsin
Glucosamine sulfate
Bromelain complex
Come by today to get started with supplementing your lifestyle! Your body with thank you for it.
Are you ready to see what supplements can do for you? Call today!
630-795-1800